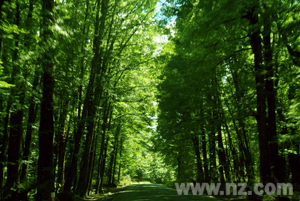 The Milford Road
The Milford Road is one of New Zealand's great scenic routes. The road was started during the Great Depression in 1929, but it was not completed until 1953 as work came to a halt during World War II.
Despite its remote location, many people travel along the Milford Road each year, particularly in the busy season (October to April). Drivers will be sharing the road with cars, coaches, camper vans and minibuses. There is less traffic in the winter months (May to September) but the road conditions require more caution.
The following information will help you to prepare for your journey along the Milford Road and enable you to get the most out of your trip.
Road Highlights
| | |
| --- | --- |
| 29 km | Te Anau Downs. This sheltered harbor is the departure point for Milford Track walkers. |
| 57 km | Mirror Lakes. Famous for their mountain reflections, the Mirror Lakes are a must-see on a calm day. |
| 62 km | Knobs Flat. |
| 77 km | Lake Gunn. Take the Lake Gunn nature walk (45 min) for some stunning vistas. |
| 84 km | The Divide. The departure point for the Greenstone or Routeburn track, or those wishing to climb the mountain to Key Summit (2 hrs return). |
| 99 km | Homer Tunnel. An unlit and unlined tunnel sloping down towards Milford for 1219m. The view point nature walk takes 15 min. |
| 107 km | A set of spectacular waterfalls cascading through eroded rock formations gives The Chasm its name. The waterfalls walk is 20 minutes return. |
| 117 km | Milford Sound |
If you're planning a relaxing day, taking time to stop and experience all that the Milford Road journey has to offer, make sure that you have a full day, a full tank, and food and beverages with you. It is also recommended that you take insect repellent. Here are some more useful tips for planning your day trip to Milford.
| | |
| --- | --- |
| Tour Milford Sound | Tour Milford Sound Area |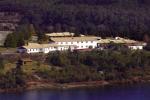 Fiordland National Park Lodge
- Backpacker, Motel.
Fiordland National Park Lodge is located just 30km north of Te Anau, on State Highway 94 at Te Anau Downs, 91km from...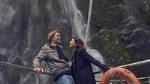 Milford Sound Nature Cruise from Queenstown
- Sightseeing Cruise - Queenstown.
Starting from $197.00 per person
.
A leisurely cruise of Milford Sound to the Tasman Sea on the Milford Mariner or Milford Wanderer. Enjoy a relaxed and...